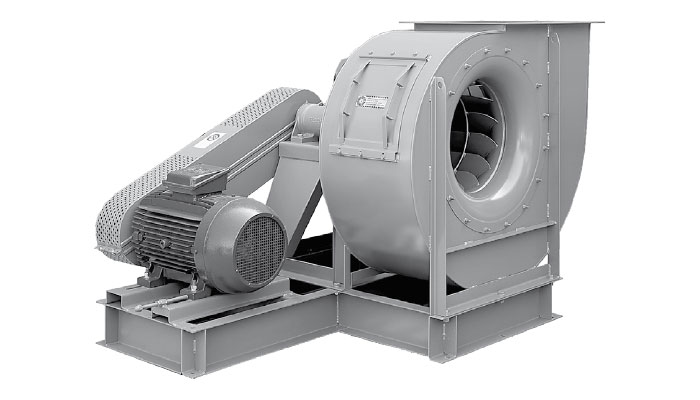 Process air fans from Ferrari (KTL lacquered)
Plug fans
(on request up to 5 MW)
Protection class >IP65
Surface KTL lacquered:
good corrosion protection - also on edges and cavities, formable, impact and scratch resistant, coating also suitable for simple repairs on site
Special steel:
weatherproof structural steel / high-strength structural steel
Areas of application
Agriculture
Textile
Ceramics, bricks
Dust collection and filters
Energy and environmental industry
Pharmaceuticals and chemicals
Cement, asphalt
Oil, gas power plants
Food, mills
Marine
Painting plants
Wood
Tobacco
Filter plants
Metal industry
Burners
Paper, nonwovens
Glass
Assembly companies
FR-TFR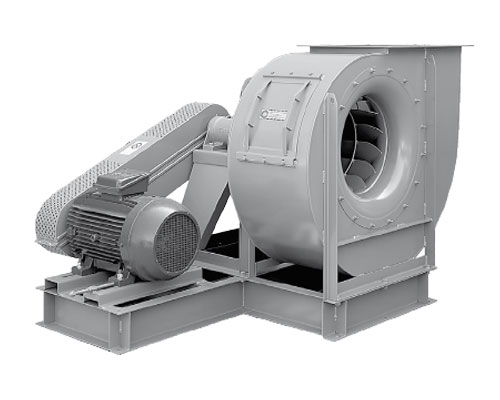 Plug fans (free-running) from Ferrari (KTL lacquered)
Ferrari plug fans cover a range of air volumes up to approx. 100.000 m³/h and pressures up to approx.5.000 Pastat.
The impeller is either mounted and fixed directly onto the motor shaft or, in the case of belt drive, is mounted overhung onto a block or pedestal bearing.
Depending on the power, motors for 3-phase as well as 1-phase operation at 50Hz or 60Hz with different voltages can be installed. By operating with frequency converters, a wide variety of operating points can be flexibly realised.
The product range includes plug fans for transporting air for a wide variety of applications, as circulation fans in furnace walls or for use in central air conditioning units.
The standard pumped medium temperatures are -20 °C to +280 °C - however, colder or hotter pumped media (up to +450 °C) can also be transported on request.
The impellers can be made of steel or stainless and special steels. Operation in potentially explosive atmospheres can also be realised without any problems after prior design. Here the standard temperature range is max. +60 °C - can, however, also be subjected to higher delivery temperatures in individual cases and certified after acceptance by corresponding test institutes. Special designs with e.g.: Shock pulse measurement, pressure monitoring or barrier gas seals, as well as insulation according to customer requirements are realised in consultation with you.
PFB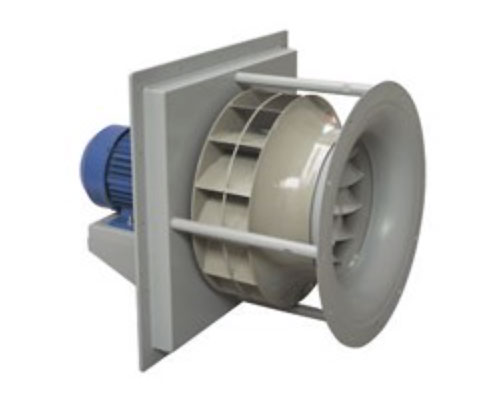 PFK